Body painting is an art that combines makeup, dream and painting, and uses the human body to show that human beings are eager for innovation, free from restraint, and eager for some kind of release. It eliminates the differences in identity, status and level based on clothes and surface decorations, and completely expresses its intention, emphasizes itself, caters to the trend, shows its personality and realizes the illusion beauty of human nature from its own aesthetic feeling.
Human body art is the external beauty of a person's body and can be greatly appreciated.
Body painting is full of creative and beautiful feelings, and it is also a way for painters to show art to the audience.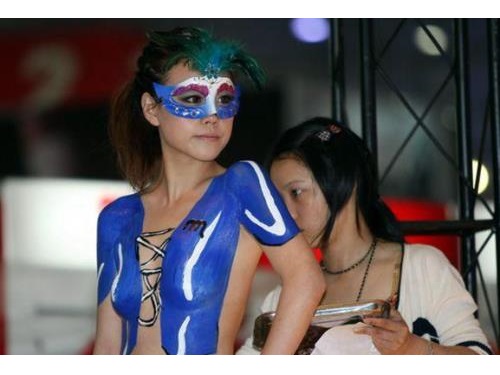 Suitable for exhibitions, parties and other occasions.