In order to present accurate picture category and development trend of clothing brand in the market, meet the professional audience diverse business needs, we plan through the new exhibition, professional category plate, special section and exhibition in the exhibition of three main sections form CHIC2017 spring exhibition.
Efforts to enhance the accuracy of the CHIC exhibition of goods and professional audience needs to match the exact match for the exhibitors to open more business opportunities.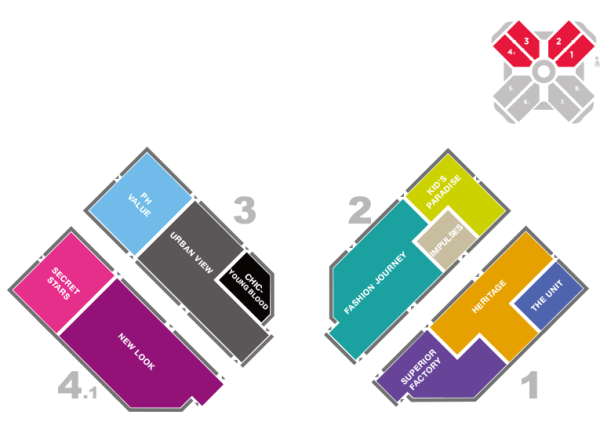 Exhibition Sections
FASHION JOURNEY
The international fashion stage neon bridge linkage
Covers overseas well-known brands, advanced customization, innovative models and manufacturing brands, brand landing for the Chinese market partners to find.
URBAN VIEW
On the highest level of Chinese clothing
Business dress into the male lifestyle show, gathered at home and abroad, business casual dress, custom, shirts, dress in the high-end brand. Home and abroad fashion leisure, public leisure, Cowboy brand here heat sail, help open the channel pattern of brand diversification.
NEW LOOK
Build CHIC classic fashion impression
Mature, Shao Shu, light luxury brands electricity providers, wedding dresses constitute a rich product line, deduce the most gorgeous woman.
CHIC- YOUNG BLOOD
CHIC- young blood
Presents the trend of domestic and overseas fashion apparel brand, the trend of cross-border products and all kinds of lifestyle brands.
IMPULSES
Fashion buyer docking original strength, independent designers begin to display talents
The selection of independent brands and designers at home and abroad original products, the maximum extent to meet the demand of fashion buyers, there will be Chinese designer brands the most convenient order docking and efficient resource integration platform.
KID'S PARADISE
The most interesting place
To attract high-end children's clothing, children's shoes, baby products and ancillary products letinous edodes you again, offer different children's fashion season.
SECRET STARS
Fashion and fashion brand with the United States combined stage
From home and abroad famous brand shoes, jewelry, hats, bags brand in the name of fashion gathered here, to show the most brilliant fashion elements.
LINK TO THE FUTURE
Polymerization garment industry chain innovation elements, coordinated through
Include lighting, display, consulting, software, models racks, accessories and other supporting resources, and further in the brand enterprises and supporting resources to build a bridge between the exchanges and cooperation.